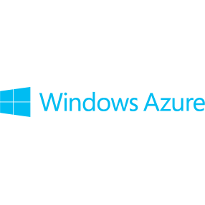 Leveraging the Cloud with Microsoft Azure
Azure is the cloud service that Microsoft provides. With Azure, you can leverage the many benefits and services that cloud technology offers, with the support of Microsoft behind you. Microsoft Azure can be used to fulfill a variety of business needs - including backup and disaster recovery, business intelligence and big data applications, and more - ensuring that you can always rely on it.
The Same Windows Features with increased Performance and Security
Take the risk out of managing your servers and applications with Azure
Consume what you need, when you need it, at a price you can afford
Leverage over 50+ industry features and applications through seamless integration
Consolidate your security though Single Sign on (SSO) and secure it with Multi-factor Authentication (MFA)

Proactive Maintenance and Support
Let us manage your Azure platform so you can focus on your business
Receive Best in Class Support through the Fuse Networks Service Desk
Proactive Maintenance and Monitoring through our Network Operations Center
Take the complexity out of license management and ensure compliance is covered
Microsoft Azure Platform as a Service (PaaS) is a widely trusted solution for a reason, and using it with Fuse Networks makes it even better. For an assessment of your preparedness to leverage a cloud-based solution, reach out to us at 855-GET-FUSE (438-3873).
Already have a subscription to Azure? No problem, consolidate your bill and take advantage of our Best in Class Support through choosing us as your Microsoft Cloud Solutions Partner.