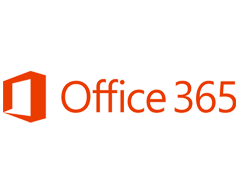 What is Microsoft Office 365?
At its heart is Office itself—the familiar Office applications businesses use everyday—now offered as a cloud service, so it's always up-to-date. But Office 365 is also so much more. It's about bringing enterprise-grade services to organizations of all sizes, from online meetings to sharing documents to business-class email
Microsoft Office 365 covers a variety of needs and utilities, and can provide businesses with particular benefits.
Best in Class Features delivered on demand
Of course, not every user has the same needs, utilize only what you need
Office Applications on up to 5 devices that includes online Storage for each user
Business-class email with contacts, shared calendars and spam and malware protection that stays up to date
Online Meetings with Skype for business and Centralized Chat Collaboration with Microsoft Teams
Online document storage and file sharing to easily store, backup, and easily share files.
Compliance Management and Security Reporting
Simplified licensing that allows you to upgrade your features as utilize all services
Proactive Maintenance and Support
Let us empower you through the use of Microsoft 365 to scale your business
Receive Best in Class Support through the Fuse Networks Service Desk
Receive access to the latest software and ensure they are patched
Get assistance on configuring your services through our Certified Experts
Simplify your monthly licensing fees with our recommendations on what is best for you
Microsoft 365 is a widely trusted solution for a reason, and using it with Fuse Networks makes it even better. For an assessment of your preparedness to leverage a cloud-based solution, reach out to us at 855-GET-FUSE (438-3873).